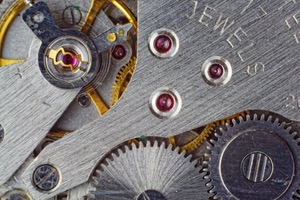 Patent Procurement in the U.S.
International Patent Procurement
Patent Freedom to Operate Opinions
Patent Non-Infringement Opinions
Patent Invalidity Opinions
Patent Litigation
Trademark Litigation and Opposition
Trademark Procurement in the U.S.
International Trademark Procurement
Trademark Freedom to Operate Opinions
Trademark Non-Infringement Opinions
Trademark Invalidity Opinions
Copyright Registration in the U.S.
Intellectual Property Transfers and Licensing
Intellectual Property Asset Management
Intellectual Property Mediation
Domain Name Disputes
FIRM PROFILE
Located in Midtown Manhattan, Florek & Endres PLLC provides intellectual property legal services to businesses of all sizes, from startups to Fortune 500 companies. Rather than aiming to be all things to all clients, we concentrate on patent, trademark, copyright and other intellectual property law matters to ensure clients receive focused counsel.
Our services include the procurement, defense and enforcement of patent, copyright and trademark rights as well as counseling related to such rights, including administrative actions in the United States Patent and Trademark Office and litigation in the Courts. Our firm also handles additional intellectual property matters such as domain name disputes, unfair competition and licensing of intellectual property rights.
Florek & Endres serves all industries and has professionals experienced in procuring patent rights, both domestically and internationally, in numerous technology areas including pharmaceuticals, chemicals, biotechnology, computer software, electronics, consumer goods, industrial equipment and construction. The firm also has extensive experience counseling the generic pharmaceutical industry in all aspects of Hatch-Waxman and ANDA matters.
Florek & Endres is committed to handling client matters efficiently, expeditiously and at reasonable rates. Personal, professional and experienced counsel is provided by Florek & Endres based on the broad experience and attention to detail that are cornerstones of the firm.